Maybe you can drive past a restaurant called 8 Fresh Food Assassin without wondering what it's all about. I cannot. Pulling over to find out for lunch recently revealed far more than an eye-catching name.
Manny January opened 8 Fresh Food Assassin in May in a stand-alone storefront by the clubs and strip mall shops of North Claiborne Avenue, near Elysian Fields.
January explains the name like this: "I'm from the 8th Ward, my first menus had eight dishes, I cook fresh and I assassinate it."
That he does. This could play out with the straight-up fried fish and shrimp plate, showing the careful hand and intuition that goes into making these tight and right; or it could be the lamb chops, with a charred edge, buttery succulence and a backstory leading to one of the city's most famous French Creole restaurants.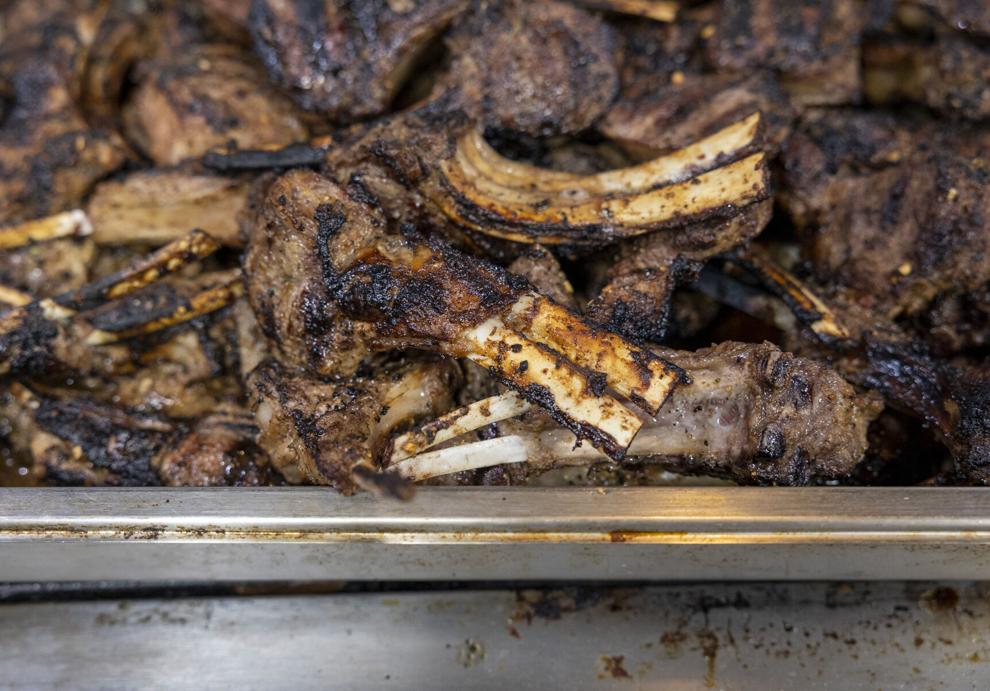 When you eat at 8 Fresh Food Assassin, you're tasting the results of two different schools of cooking, neither of them of the culinary school variety.
One school was the bustling kitchen at Galatoire's, where January worked for 17 years. The other school was the street, where January built his own business and his own following. That meant navigating the travails of working outdoors but also learning intimately what his community wants, and what will keep customers coming back.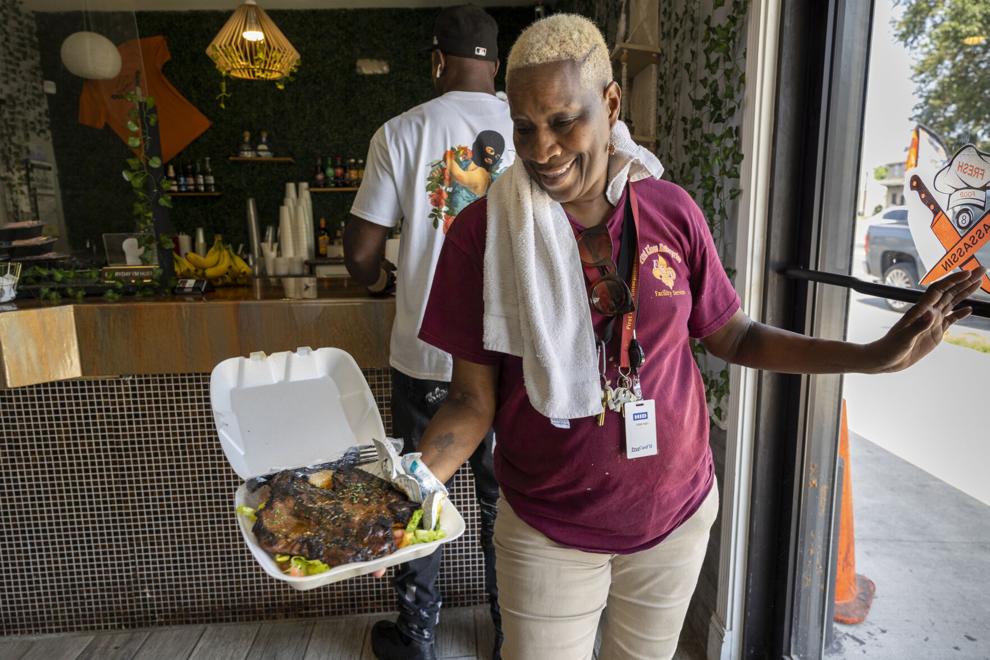 As word has gotten around about the restaurant, January is seeing newly minted regulars return for the Flintstones-sized T-bone steaks with home-style sweet potatoes and baked macaroni or lobster tails sluiced with butter over creamy pasta.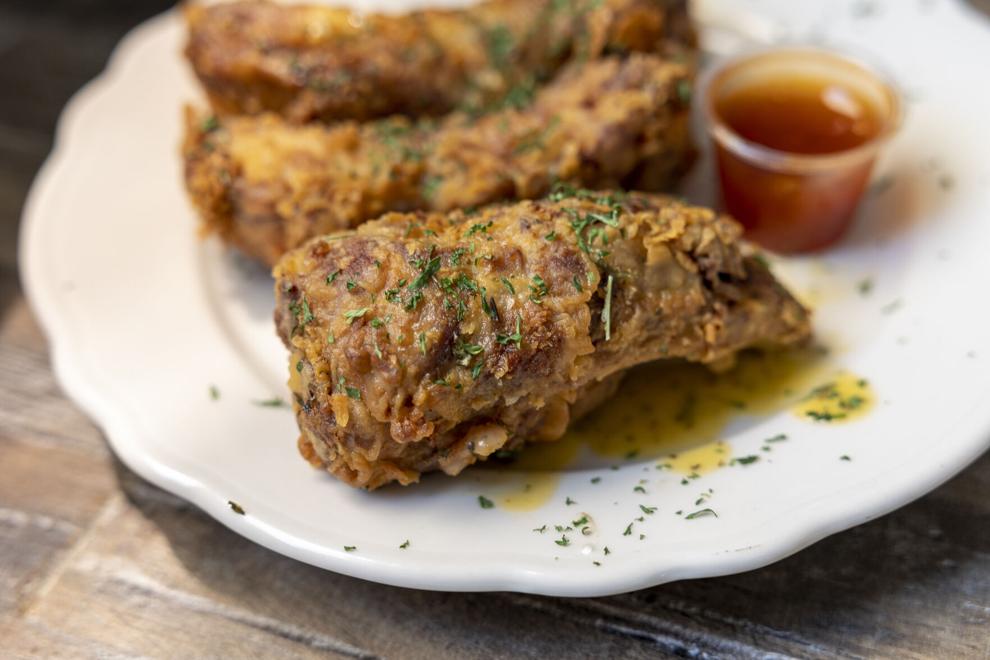 The ribs here are not the tender, slow-cooked variety but are instead fried. That gives them a crunchy, craggy crust over meat that has the gushing flavor and chew of pork belly. The grilled salmon is a lean counterpoint, painted with a blend of spicy-sweet sauces January calls honey hot barbecue.
Moving up the ranks, then on his own
The 8th Ward native had a rough start in life, and as a teenager he was incarcerated for two years on theft charges.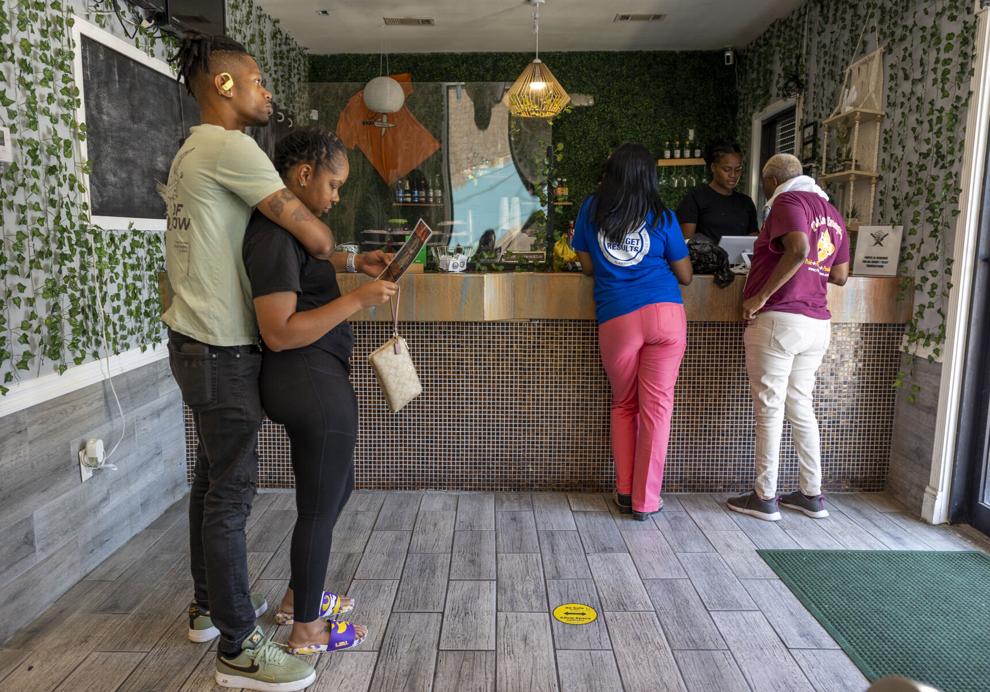 Five days after his release, he showed up for a job washing dishes at Galatoire's. He started moving up the ranks quickly, promoted to different stations around the busy kitchen, learning the skills at the fryer, the grill, the broiler, sauté.
After Hurricane Katrina he returned home early in the recovery and was part of the short-staffed crew that got Galatoire's rolling again, often working multiple stations at once.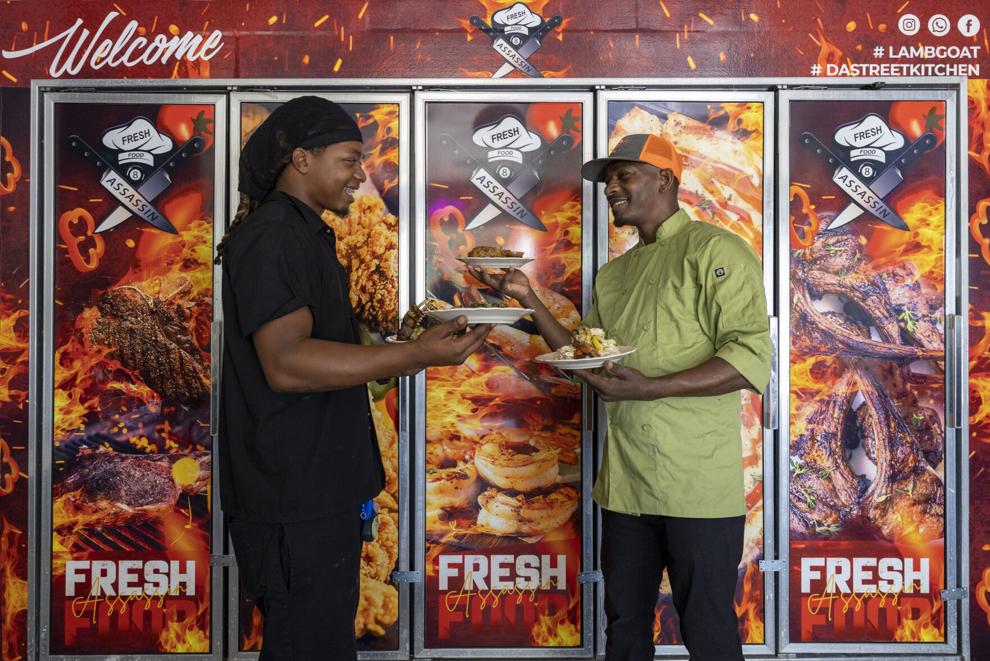 Eventually January became a sous chef, and he would frequently work festivals and out-of-town appearances representing Galatoire's.
All of this proved valuable training for what would come with his outdoor cooking venture.
"You just have to adapt to any situation at any time, expect the unexpected. That's what I learned," January said.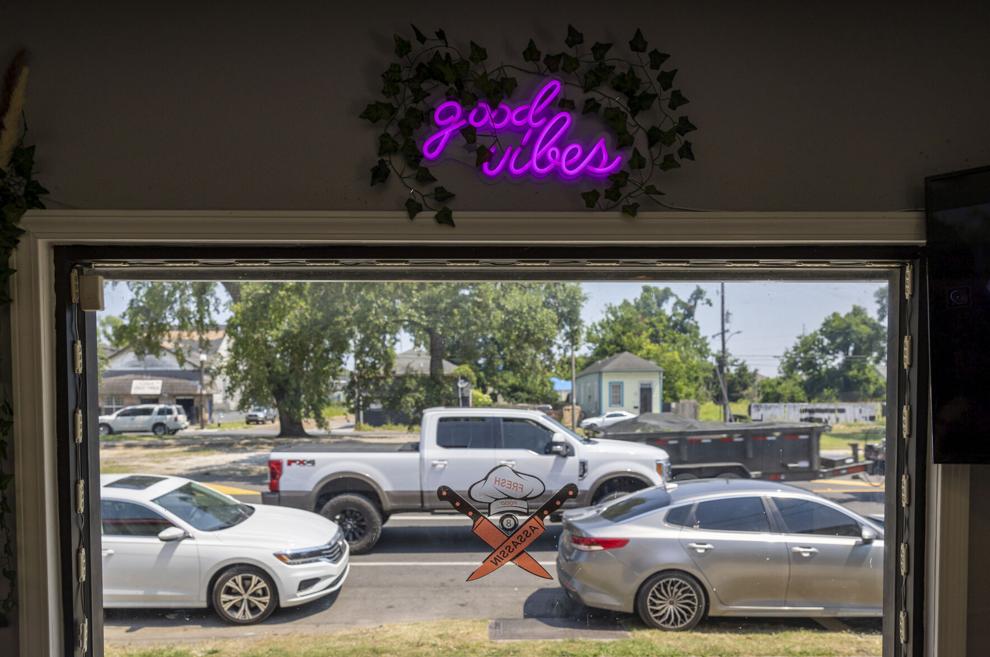 His first taste of working for himself came through familiar route – a food vendor at second line parades, selling fish and shrimp plates from the back of a truck at parade stops.
The money was good, the autonomy was better, and the customer response showed him an opportunity to go off on his own.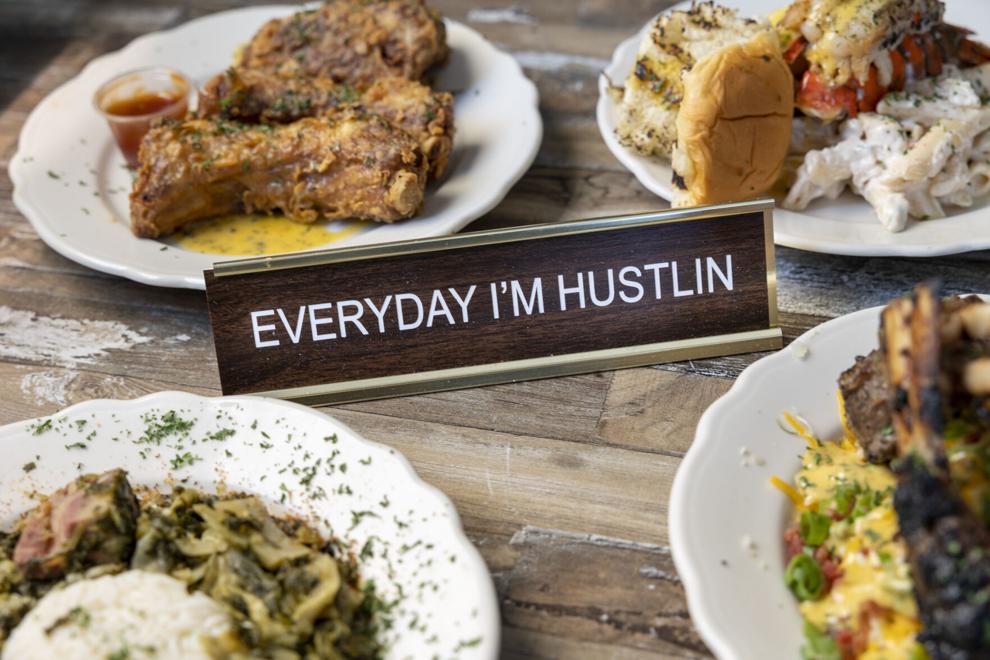 He started cooking outside of nightclubs and other venues and his reputation grew along with his following, doing business under the name Da Street Kitchen.
Soon he became a regular fixture outside the Association, the club on North Claiborne Avenue, cooking his then eight-item repertoire of meat and seafood dishes on an open-air kitchen he assembled each night. Eventually he had to hire others to help him as the orders kept stacking up.
"We were always crazy busy and it was just out on the sidewalk," January said. "I just thought if I can find a home I can really show people what I can do."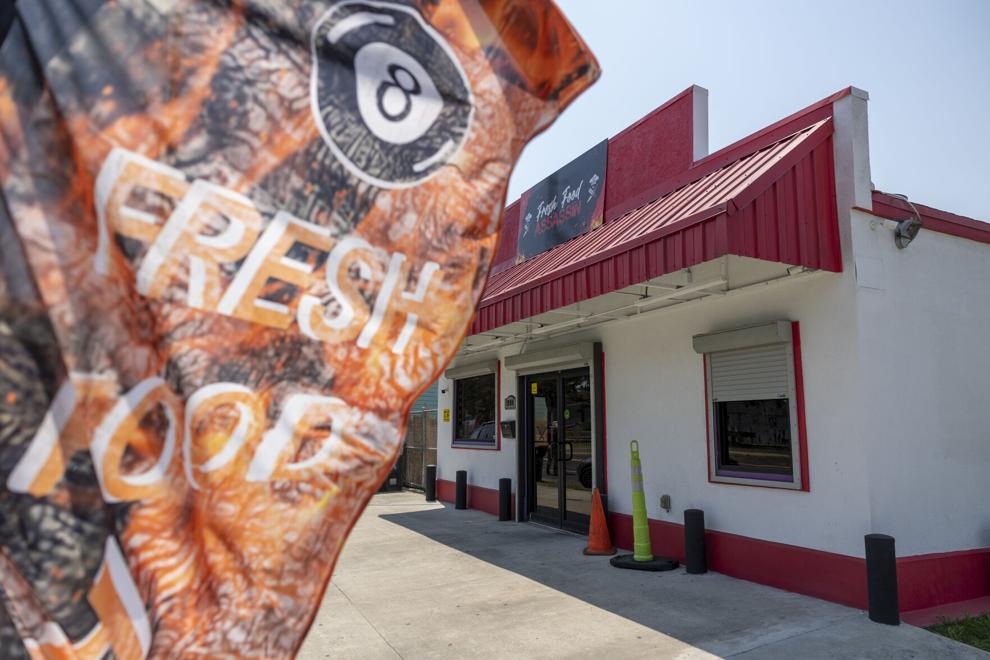 That home materialized directly across the street from the Association, in a stand-alone building that was previously home to the restaurant Tasty Treat.
The lamb chops have become an early bestseller at the new restaurant.
"Lamb chops were only on fine dining menus, but we brought it to the neighborhood," January said.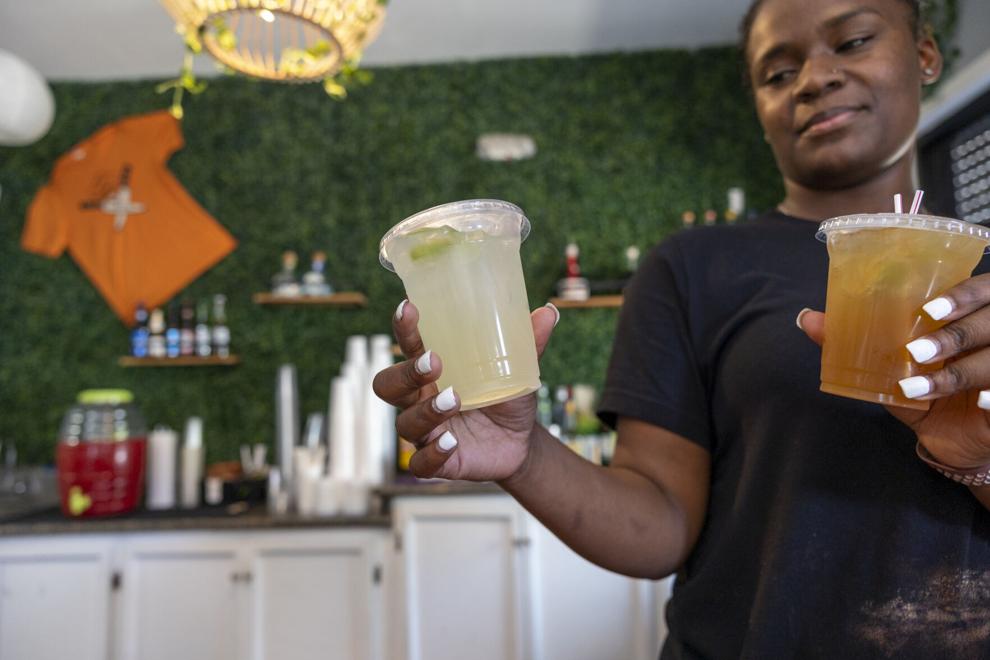 For January, it's a direct line to Galatoire's, where double-cut lamb chops are a menu staple next to the trout meuniere and filet mignon. At 8 Fresh Food Assassin, people get them perched over a stuffed potato, paired up with a Hennessy margarita from the small bar behind the counter, or boxed up to go for a meal at home or back at work.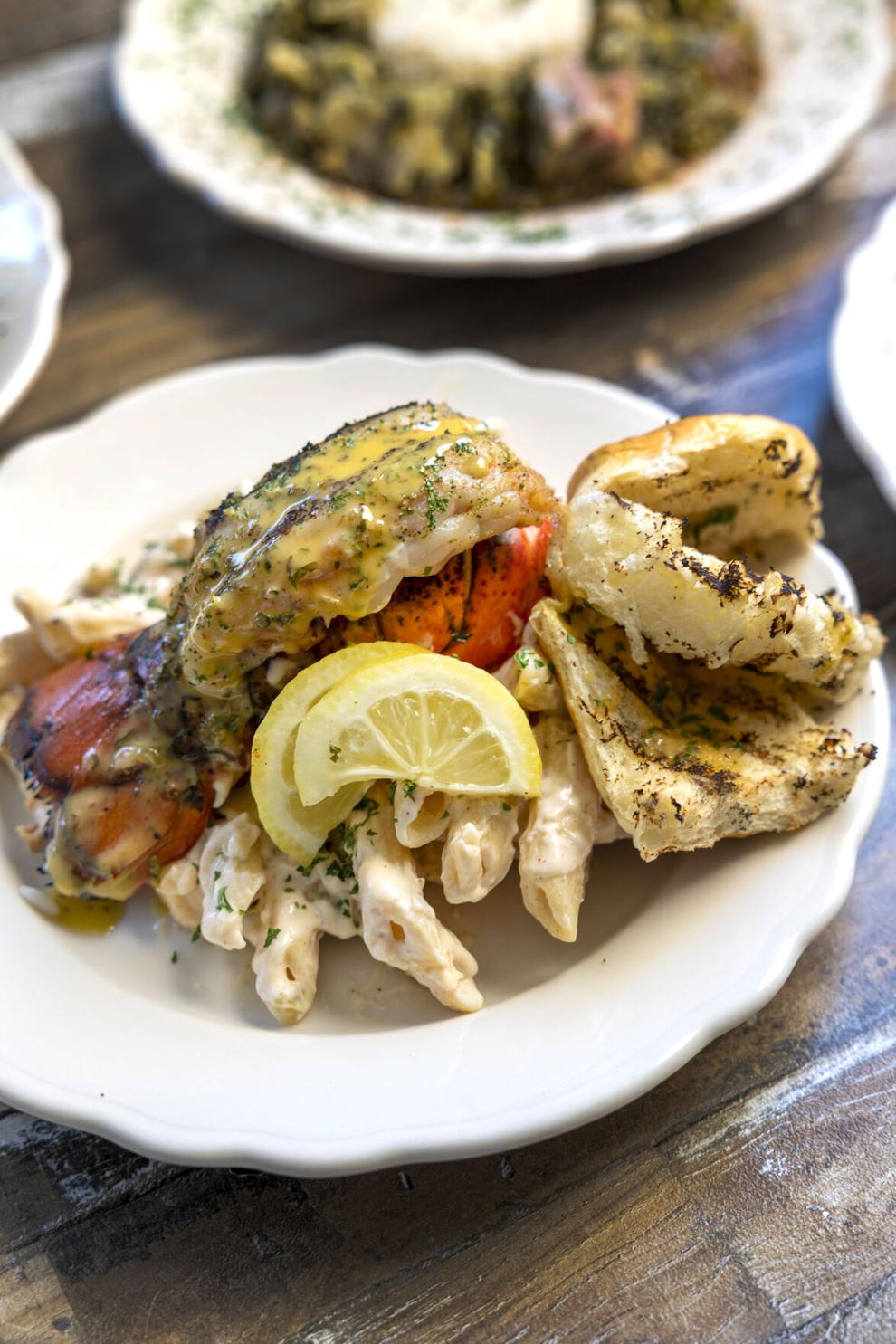 Is the dish an easy-going approach to a fine dining meal, or an elevated take on street food? Maybe it's both, and at 8 Fresh Food Assassin it is killer.
1900 N. Claiborne Ave., (504) 224-2628
Tue.-Sun.: 11:30 a.m.-9 p.m.